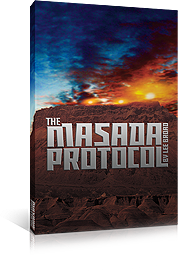 THE MASADA PROTOCOL
After a series of risky black ops missions, Steve is looking forward to a straightforward intelligence assignment in beautiful Israel. What he finds is a conspiracy that will rock the Middle East and the world. He also finds Neena Shahud, an attractive Mossad agent waging a personal vendetta against Hezbollah.
READ MORE

DOWNLOAD AN EXCERPT

A BOOK BY LEE C. BROAD
Lee Broad has held positions in international banking, strategic and organizational consulting, and on Wall Street. He has an eclectic background in global business assessment, international joint venture development, joint venture development, and mergers/acquisitions. In addition to performing specific project-oriented engagements, he has served in interim...
Read More